Shopping for loved ones can be tons of fun, but only if you know what to get them.
All too often, however, we find ourselves stumped about what to buy for the adults on our list.
If you've got a spa lover you're shopping for, there are plenty of hot tub accessories that can quickly become a gift they'll use every day!
Without being a hot tub owner yourself, it may be hard to know where to start, but that's where we come in!
We've crafted the perfect list of hot tub accessories that the spa aficionado in your life would love to receive.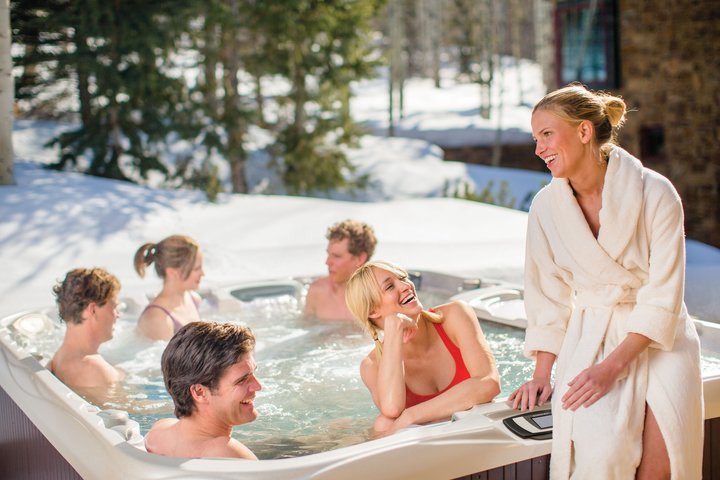 10 Hot Tub Accessories For The Best Spa Experience
While a hot tub in its original state can certainly provide a soothing atmosphere, it can become so much more with the right elements.
Over the years, there have been various hot tub accessories that have landed on the market.
Each one of these aims to bring a little extra something to spa sessions. Whether you're looking to enhance your loved one's relaxation or add a dose of entertainment, there's something for everyone.
1. Aromatherapy Products
This is not just a fragrant gift, but one that invests in your loved one's health.
Used since ancient times, aromatherapy offers numerous benefits to one's physical and emotional health.
It's also a great beauty aid, boasting ingredients that improve skin conditioning. Especially popular with women, spa aromatherapy products can make her hot tub sessions even more relaxing.
Not just any aromatherapy product will do, however.
When shopping for a hot tub owner, be sure to purchase products that are specially formulated for spa use.
Whether you opt for aromatherapy salts, crystals, liquid or bath bomb-style capsules, purchasing them from a certified hot tub dealer will guarantee their spa compatibility.
2. LED Lighting
While we're on the topic of amping up health benefits, why not turn up the ambiance of their sessions with LED lighting?
Various colours of lights can have an impact on mental state. From enhancing relaxation, combatting anxiety, and promoting stress release, there's a colour for it all.
Depending on the design and aesthetic of their backyard, there are plenty of ways you can bring this to their oasis.
One of the best options for this is fairy lights that can switch between various colours.
3. Bluetooth Speakers
Yet another ambiance element is music!
While many hot tubs have the option to add on an integrated sound system, if the spa lover in your life doesn't have one, there are plenty of ways to bring the music to their next session.
From waterproof speakers that float along the surface of their spa, to outdoor patio speakers that can tuck alongside the base of their hot tub, there's something for every style.
If you want to make this gift even more personal, why not create a Spotify playlist for them to listen to during their next session?
Tailor it to their unique preferences, or make a few different ones to complement various atmospheres, like a separate party playlist and a stress relief playlist!
4. Spa Pillow
Another favourite, the spa pillow enhances comfort while lounging in the tub.
A good quality, non-slip spa pillow will contain padded foam for ultimate comfort. These pillows, which attach to the side of the spa with suction cups, are waterproof, making them easy to clean.
Not only will you enhance the relaxation of the receiver of your gift, but you'll also be adding an additional layer of protection for their hot tub, minimizing the wear and tear on the built-in pillows of their spa!
5. Bottle Chiller
If your loved one enjoys entertaining or intimate date nights in the spa, a bottle chiller is a great gift.
Nothing adds ambiance to a hot tub party like a perfectly chilled beverage.
Many chillers are both rechargeable and weatherproof, making them ideal for any indoor or outdoor setting.
To use, simply add ice and the beverage of choice to the unit before flipping the on switch, and drinks will quickly become icy cold and stay that way all evening long!
6. Polycarbonate Drinking Glasses
If you're going to provide your loved ones with a way to keep their beverages cool, you may as well take the next step and buy something they can drink their perfectly chilled beverages in.
Traditional glass drinkware may look nice, but it's not safe for spa use.
Opting for high-quality polycarbonate glasses eliminates breakage worries without compromising on quality.
Polycarbonate looks like glass, but is much more durable and often comes in a variety of styles, from tumblers to wine glasses or even beer steins.
7. Attachable Bar
Not every hot tub comes with cup holders, and what better way to keep drinks away from the steamy surface of the water than with an attachable bar?
These bar tables easily snap into place along the edge of the spa, creating a stable shelf for glasses, cups and bottles to rest on, away from the heat of the water.
While the bottle chiller keeps drinks cool before cracking them open, the bar table will ensure they remain that way, even as they're sipped on in the water!
8. Waterproof Cards and Table
If you're searching for the perfect hot tub accessory for someone who loves hosting hot tub parties, you can't go wrong with some entertainment options!
There are plenty of inflatable tables for hot tubs, and when paired with some waterproof cards, they'll be able to host their next card night waterside!
9. Towel Warmer
Now that you've helped cool them off and kept them entertained, it's time to keep your loved ones nice and cozy with a towel warmer.
Nothing feels more luxurious than a warm towel after exiting the spa on a cool day. Towel warmers can also be used for blankets and bathrobes, warming items up to 45° C.
If you want to give the gift of comfort this holiday season, you can't go wrong with a towel warmer.
10. Ultra Cozy Towels and Robes
What's a towel warmer without the towels to go with it?
Pair these two gifts together to truly create a complete cozy experience. This is a great way to complete their after-spa routine, and really bring this gift full circle.
Robes are another great option and can give your loved one an easy way to exit their spa and immediately lock in the heat they've been soaking up.
If you opt for a robe and want to make it more personal, include a vial of their favourite essential oil with instructions to dab it on the collar to wrap around them as their body heat releases the scent!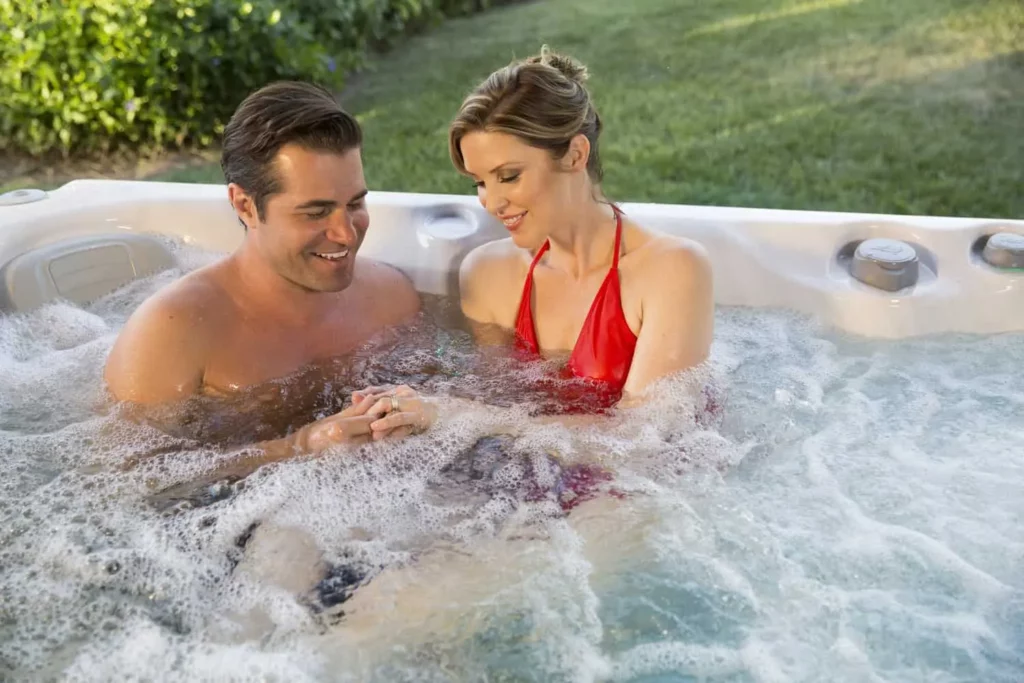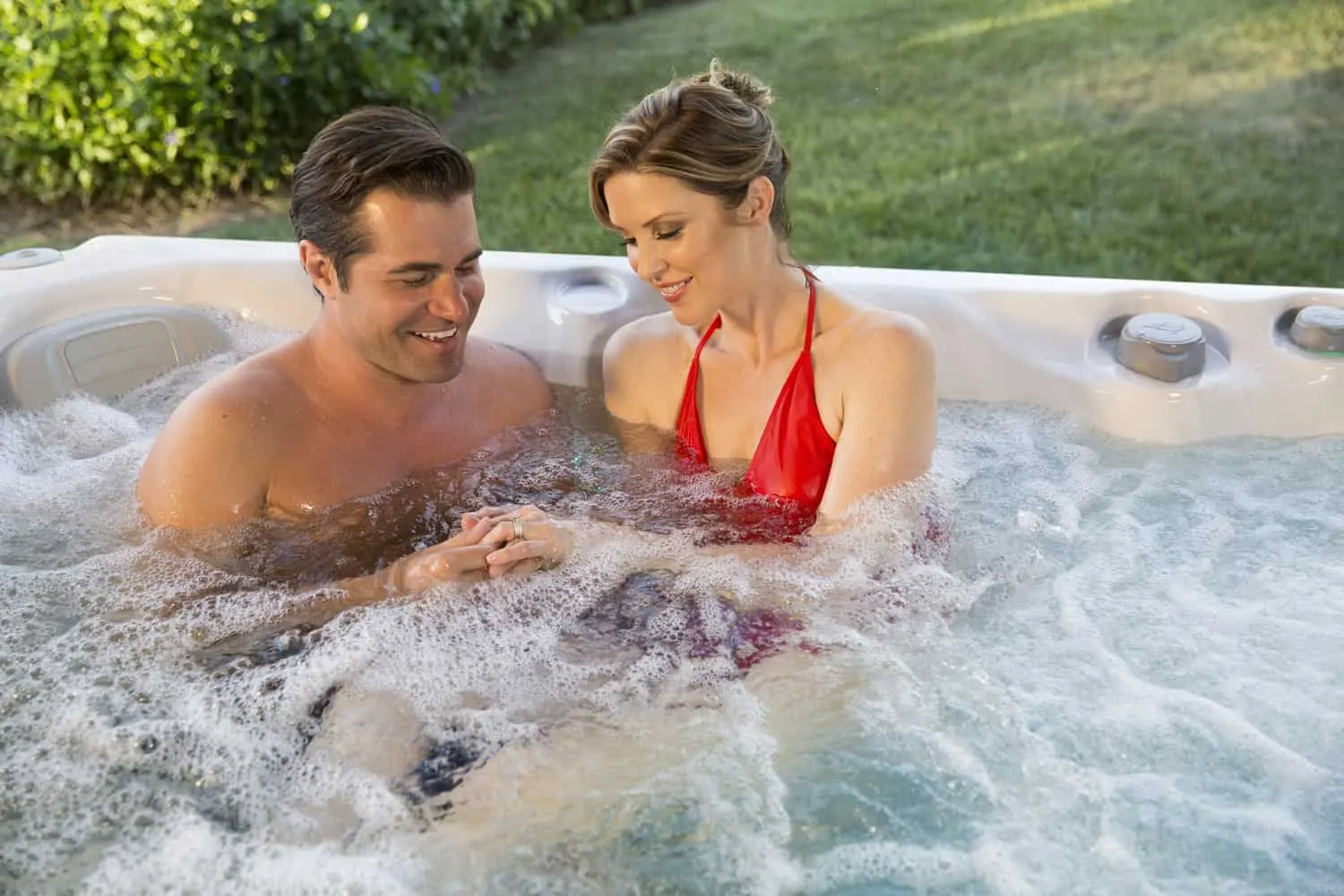 Hot Tub Accessories For Sale in Calgary
Still looking for gift ideas for that outdoor hot tub owner on your list? Our experts at SunSpa in Calgary can help.
As the top provider of hot tub supplies in Calgary, our experts at SunSpa can help you find gifts that complement your loved one's hot tub features.
Drop in at our Calgary showroom or contact us today to learn about the many things you'll discover on our showroom floor.