SunSpa Hot Tub Accessories
SunSpa Has Virtually Everyhing You Need Have The Sundance® Hot Tub Of Your Dreams
Accessories For Your Sundance® Spa
Add functionality and beauty with spa accessories to enhance your hot tub. Accessories can make your hot tub more versatile and convenient to use. We offer an array of ways to enjoy and protect your investment. We have virtually everything you need to transform your backyard into the perfect place to relax and entertain, from hot tub accessories to spa covers, and spa supplies.
All of the synthetic spa accessories are made to match the cabinetry on your hot tub for seamless decorating. Like your hot tub cabinets, the synthetic spa accessories are resistant to weather and UV rays. Other practical spa accessories include cover lifters and steps to get into your hot tub. Steps are made in different sizes and shapes to fit the various models, some even include a locking storage compartment and detachable handrail. Learn about our hot tub covers and spa steps below, or visit our showroom for additional information.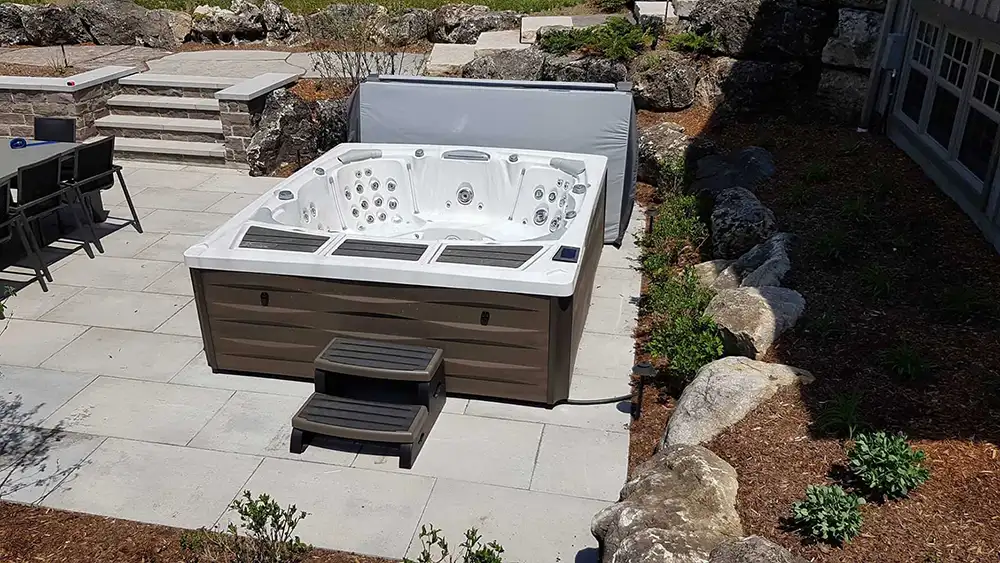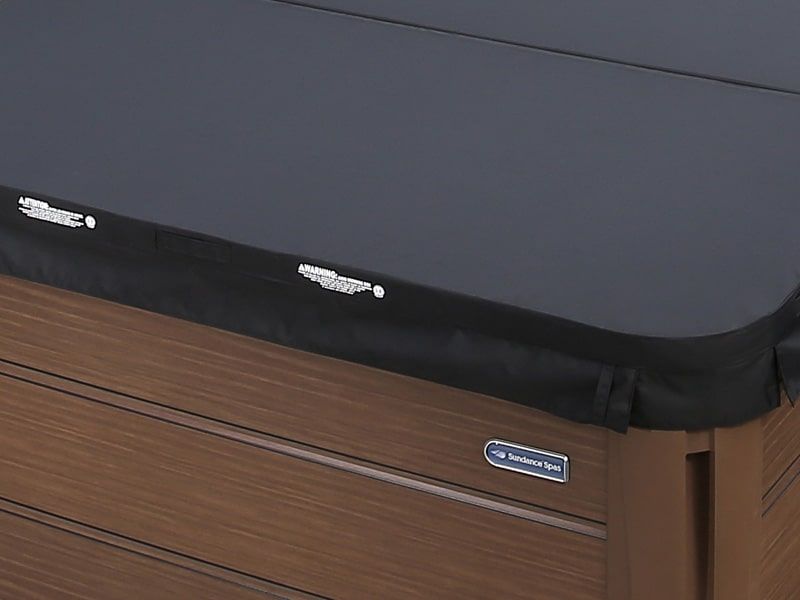 The latest in outdoor craftsmanship is now part of the Sundance® Family: SunStrong® Premium Spa Covers are crafted from durable marine grade material to make caring for your spa both stylish and simple. Better yet, most new Sundance® Spas hot tub models come standard with a high-quality SunStrong™ Cover.
Step Up Into Your Hot Tub
Our steps blend seamlessly with our hot tubs and spas, while increasing safety for everyone when entering and exiting the water. Sundance® Spas steps also match the SunStrong™ Cabinetry, creating a stylish and cohesive look.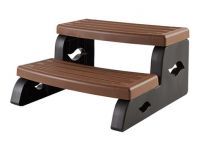 The DuraStep II delivers the best entry level price point with features beyond its price tag such as stylish design, strong construction and easy assembly.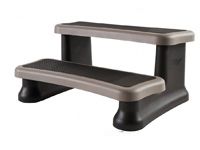 With a wide tread and a weight capacity of 700+ pounds, the SmartStep is convenient and strong. The resistant rubber tread to prevent slipping, and lock together in seconds.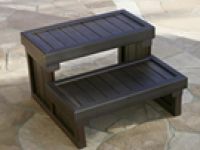 The synthetic hot tubs steps are made of 100% synthetic material. Ships flat; minimal assembly required.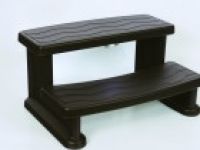 Economical, functional and practical. Easy to set up and a 24 hour LED light kit that connects to your spa for 24-hour round the clock lighting that will guide you to your new spa.
Cover Lifters & Accessories
Remove your hot tub cover with ease. Our cover lifters have only one moving part and a built-in stop mechanism so installation is simple and fast; a manual lift that has proven to be absolutely trouble-free.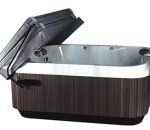 Simple and fast. The CoverMate I™ is simply the highest quality and most sold cover lift on the hot tub market. Its time-tested performance, attractive appearance and obvious quality is apparent to everyone desiring a no-hassle cover lift. As little as 18+ inches clearance behind the spa is needed. CoverMate I™ can be assembled in 10 minutes.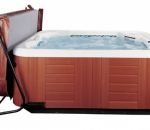 The CoverMate II™ offers a partially unobstructed view by tucking the cover behind the spa unit. Although the cover is behind the spa, a small portion of the cover will remain at eye level. The CoverMate II™ understyle bracket will not damage your skirt; no screws are required for installation. Requires an 18″ clearance behind the spa.
CoverMate III™ comes 80% pre-assembled, reducing install time and costs. Ideal for spas housed in gazebos or when space behind spa is limited. Larger aluminum tubing and full bar construction provides superior strength. The break-proof locking system prevents inadvertent loss of cover and eliminates broken shock problems.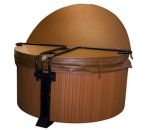 The CoverMate™ Freestyle gives you a convenient way to handle a round spa cover. A smart mount base system allows you to use the weight of the spa to hold the lift device in place. The Freestyle positions the cover away from the spa allowing full use of the spa and provides additional privacy for the spa user.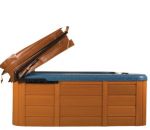 The Cover Valet™ is designed to fit in almost any backyard environment. Dual gas springs assist in effortlessly lifting and lowering the spa cover. Solid metal bracket will offer you peace of mind. Powder coated, designed for long lasting convenience and strength.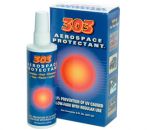 Don't forget to maintain the elegant look of your spa cover using 303 Protectant. This formula protects your cover from damaging UV rays and the elements, and it uses anti-static agents that repel dust. Does not contain silicone oils.
Our Sundance® experts are here to help you with all of your questions. Whether you are looking for a new hot tub or need servicing or repairs on your current hot tub, our professionals in Calgary can assist you.